The Circuit
An award-winning Chicago local news collaboration investigating 19 years of the Cook County courts
---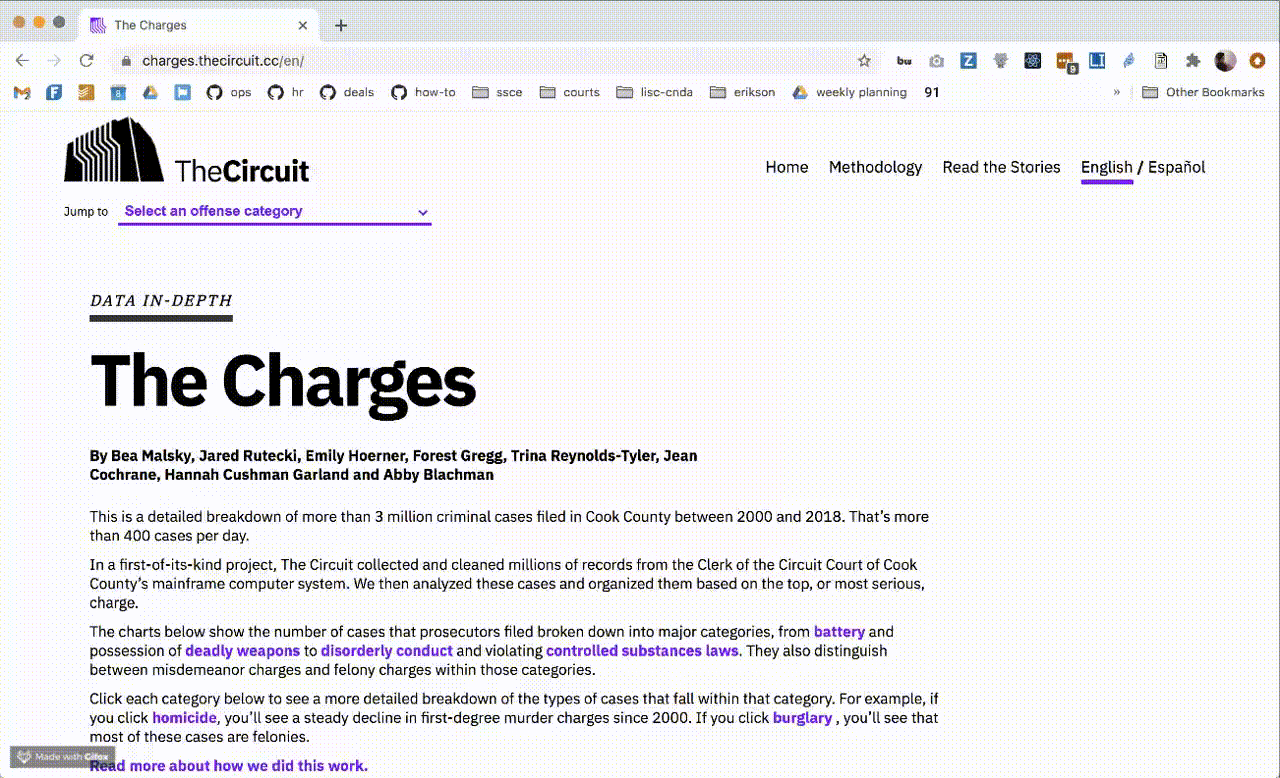 The Circuit is a collaboration between the Better Government Association, The Chicago Reporter, Injustice Watch, and DataMade to investigate and reveal how Cook County's courts work and how they fail.
In my time at DataMade I built an interactive database to let readers explore the 3 million cases and 5.5 million charges in our data set. This visualization is online as The Charges and we wrote a detailed methodology here. The entire site, including all charge categories and their descriptions, is available in both English and Spanish.
This project involved original data collection and over a year of work. A full introduction to it lives here.
It was thoroughly recognized in the 2020 Peter Lisagor Awards:
Won - Best Data Journalism
Won - Best Series - Non-deadline Reporting
Won - Best Investigative/Public Service Reporting
Finalist - Best Multimedia Feature Presentation
Finalist - Best Investigative Reporting