Code of Silence
How the Chicago Police Department covered up for a gang of criminal cops
---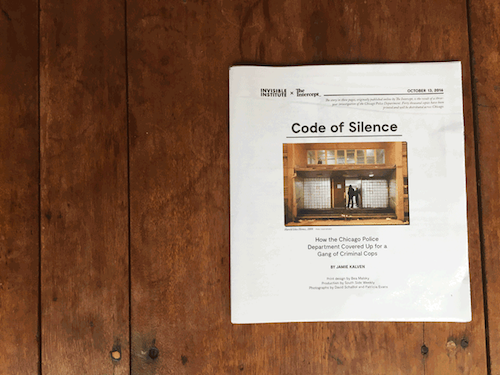 The Code of Silence is a long-term investigation from Jamie Kalven of the Invisible Institute on police corruption within Chicago public housing, originally published at 20,000 words in The Intercept.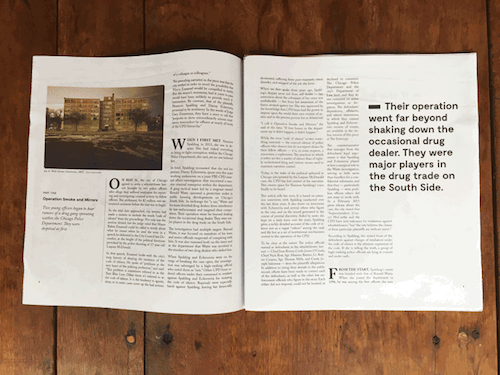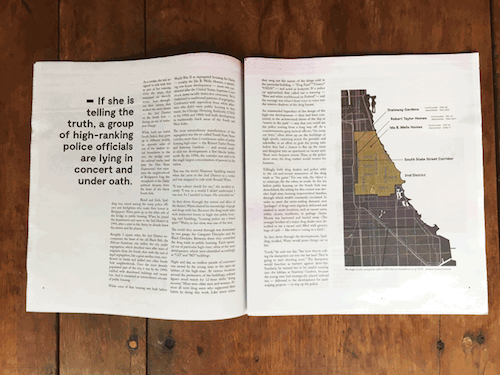 I did print and map design for a standalone 40-page newsprint magazine edition of Kalven's investigation. It had a run of 40,000, printed by Harry Backlund of the South Side Weekly, and was distributed at 400 locations across Chicago.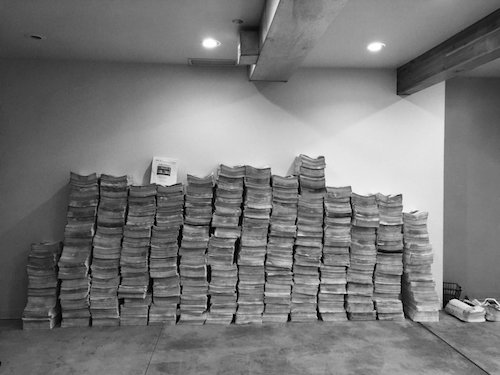 A PDF of the print edition can be found here.